Here are examples of our tipi floor plans and an idea of the tipi hire costs. Tipis have many possible configurations and we can create various options from one to six tipis with a capacity between 50 to 400+ seated guests. Prices are listed as a guide only as every event is so unique. Drop us a line for a full quote based on your dream event. Get in touch.
Delivery to Wanaka & Queenstown area within a radius of 50km is included. Find more details in our T&C's here. All costs are inclusive of GST at 15% and based on a 48 hour hire period. Get in touch for details of longer hire periods.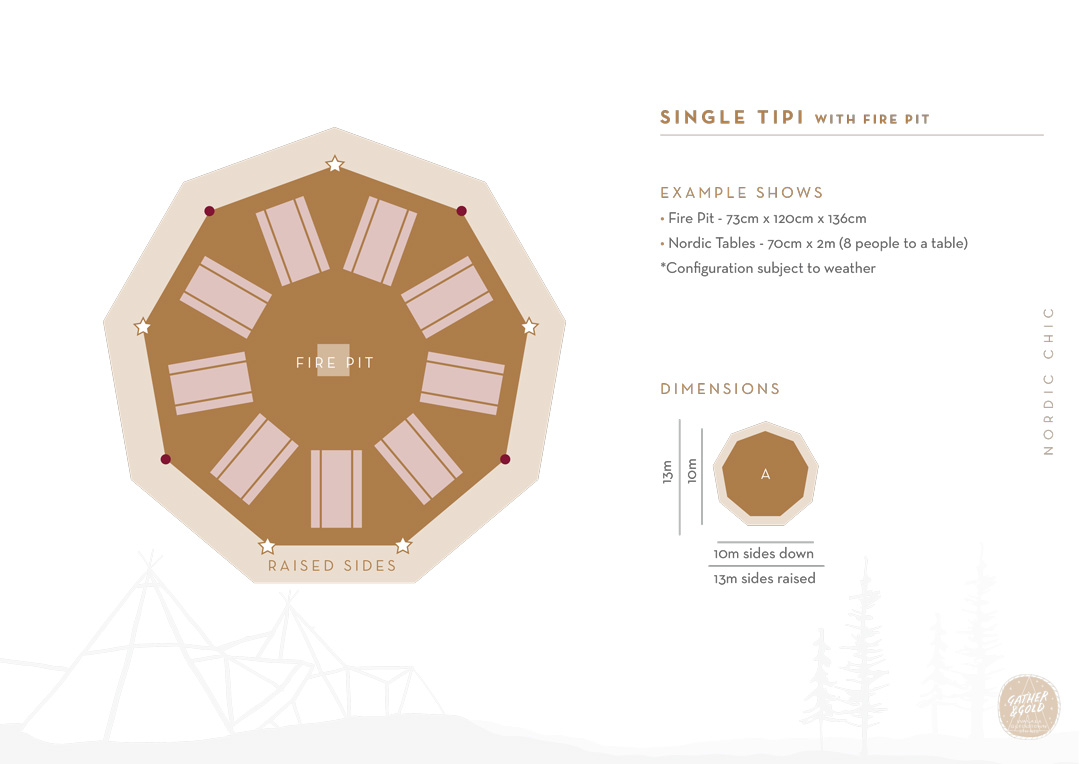 Single Tipi
Start from around $3000
The single tipi is perfect for smaller weddings, private parties and corporate events. You can create an incredible tipi bar and lounge with all the sides raised for entertaining or corporate events. A single tipi can accommodate around 70 people seated and 100 standing. How about a single tipi as a luxury space to host a remote dinner or lunch, or a satellite dance tipi for your wedding or party.
---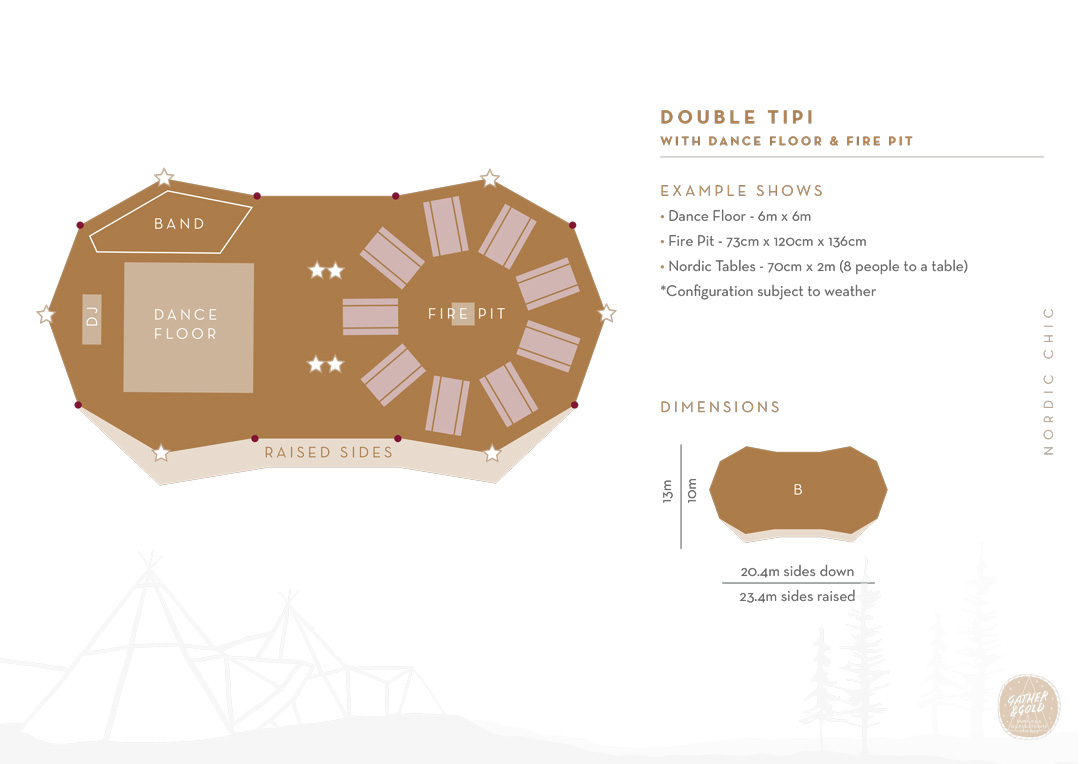 Two tipis
Start from around $7000
The tipis really come into their own when joined together, creating versatile and stunning spaces that work beautifully for weddings around 50 – 120 people. Providing plenty of room to dine and the opportunity to work it all off afterwards busting moves on the dance floor. This tipi floor plan has enough room for tables, the band, dance floor and fire pit. We're happy to work with you to plan a floor plan that works perfectly for your specific event. Contact us for tipi floor plans and prices.
---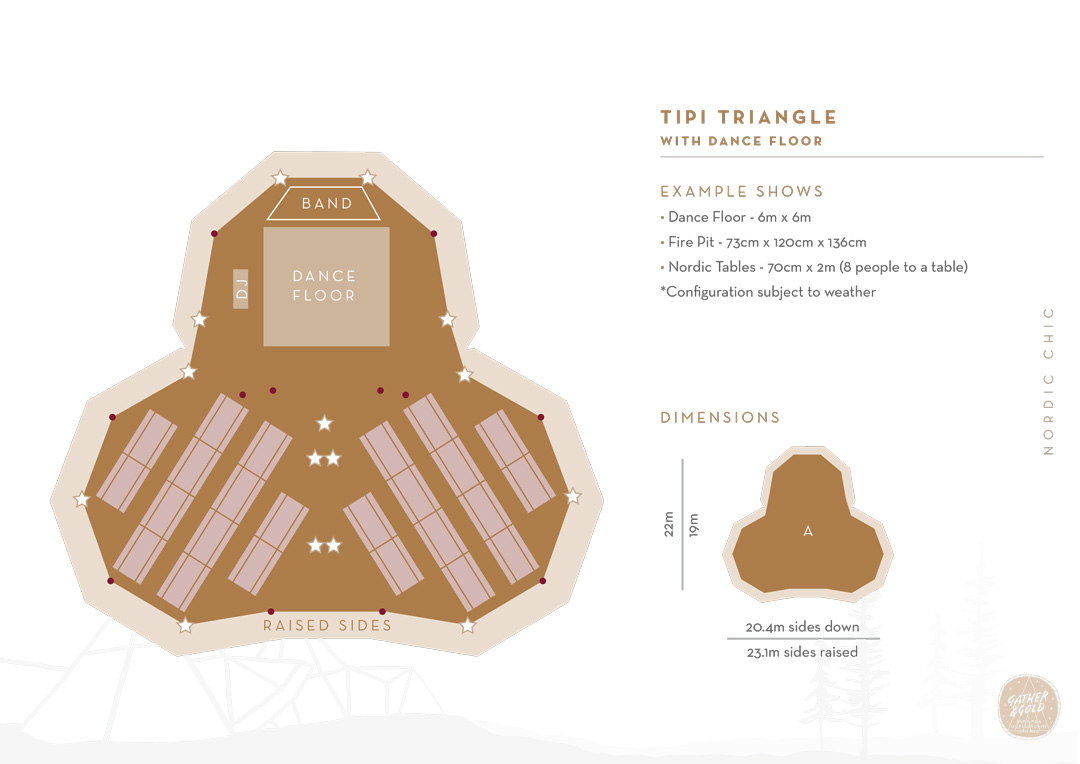 Three Tipis
Start from around $9000
The three tipi layout suits larger weddings and events up to around 150+ people with room to boogie, a bar or chill out area, seating and the lovely fire pit. This is only indicative of a tipi floor plan, it's best to share your tipi dreams with us and we'll tailor a floor plan for you with a bespoke quote. Three tipis can be configured in a line an arc shape or a triangle!
---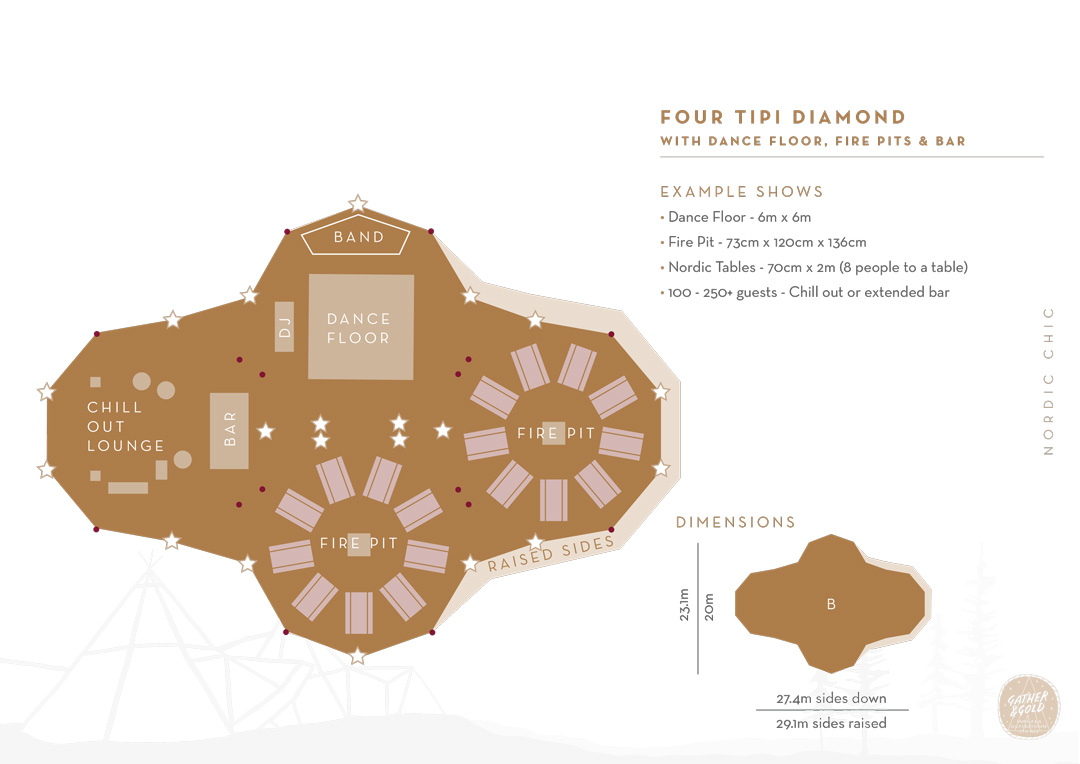 Four Tipis 

The Diamond tipi configuration offers even more space for seated dining or the chance to get really creative with a larger bar, stage or themed areas. 200+ seated guests will remember this awesome space. 

---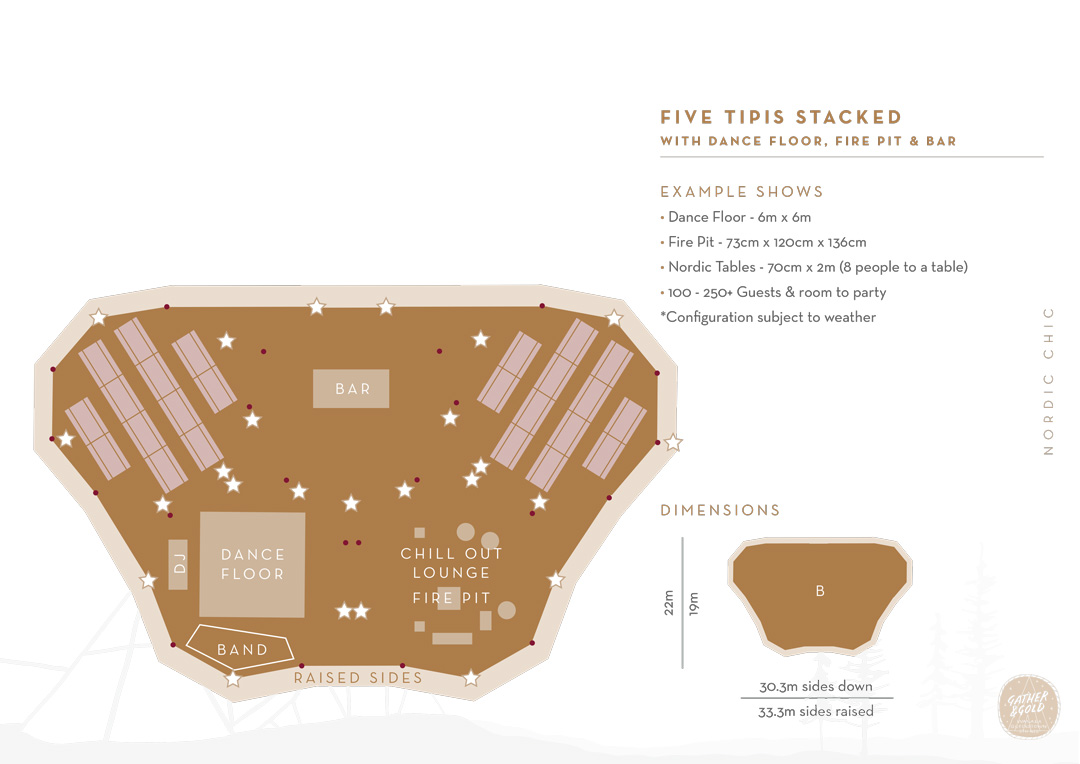 Five Tipis 

A gloriously large and flexible space to dine, party and entertain 300+ people for a giant banquet, corporate lunch or dinner. Seat 150 and include a lounge, bar and night club all under one roof for the ultimate tipi bash.
---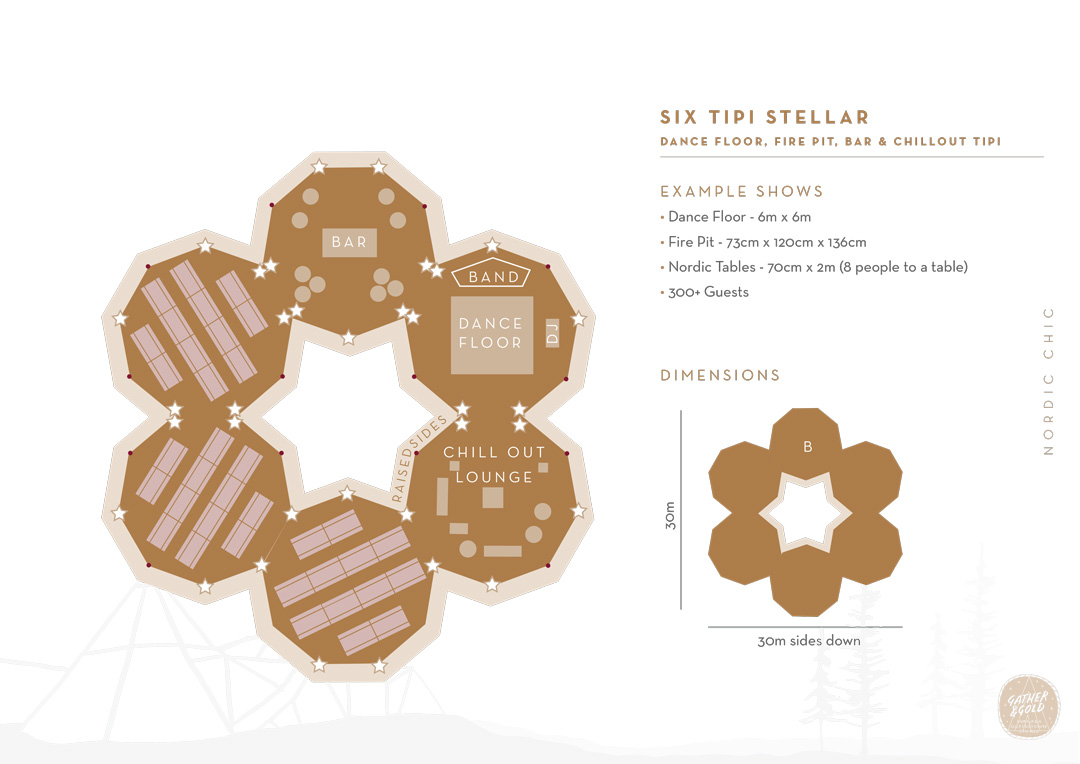 Tipi Hire Prices.
Get a tailored quote by getting in touch with all your event details and we'll advise then best fit for your requirement.
Our Lighting package.
Specifically designed for our tipis, our commercial LED fairy lights wrap around the main poles and festoon lights around the middle of the tipis. This package gives a soft overall lighting result which can be increased by the use of extra wash lights and spots.