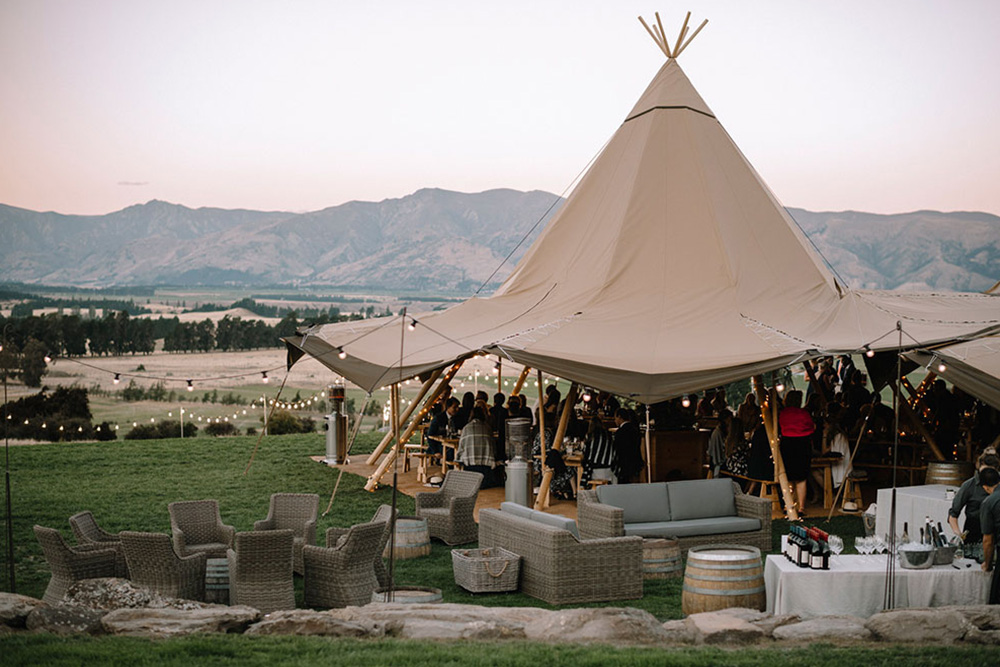 Sabine & Edward
Thanks to the wonderful Julia Perry, mother of the groom, for helping us plan this magical tipi wedding to the finest detail. All the effort really showed and the result was simply exquisite. Tipis at Criffel's Stone Hut Terrace is a match made in heaven, we're proud of helping Criffel develop this site for this first benchmark tipi event. Everything about this tipi wedding was totally on point from the food to the flowers, the stand out elements that really made the difference were screening off the catering and back of house area. We also loved seeing so many staff for the bar and table service, it just added that extra bit of sparkle. This event highlights what attention to detail, planning and the right mix of suppliers can accomplish. Tipi wedding Gold!!
Location: Criffel Stone Hut terrace Wanaka
Planner/styling: Emma Newman – Hayley & Co
Photographer: Mic Image
Interior Furniture: Gather & Gold/Rustic Rabbit
Interior lighting: Gather & Gold
Bar: Aspiring Catering
Catering: Aspiring Catering
Flowers: CrimsonFlowers
Band: Freefall
Lighting & Sound: Grenville Entertainment solutions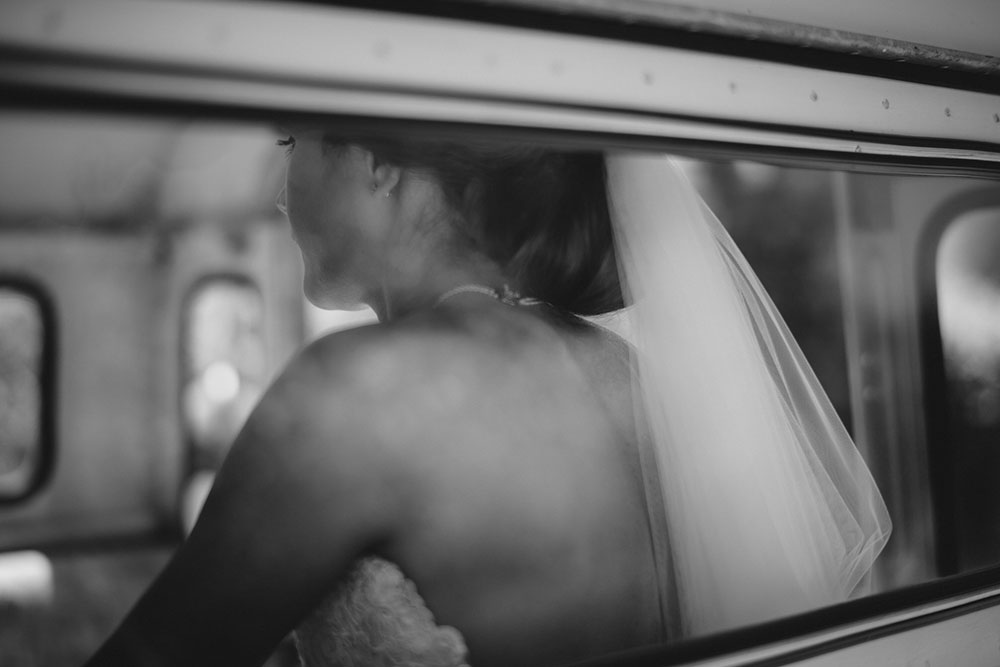 Moments captured en-route to the ceremony.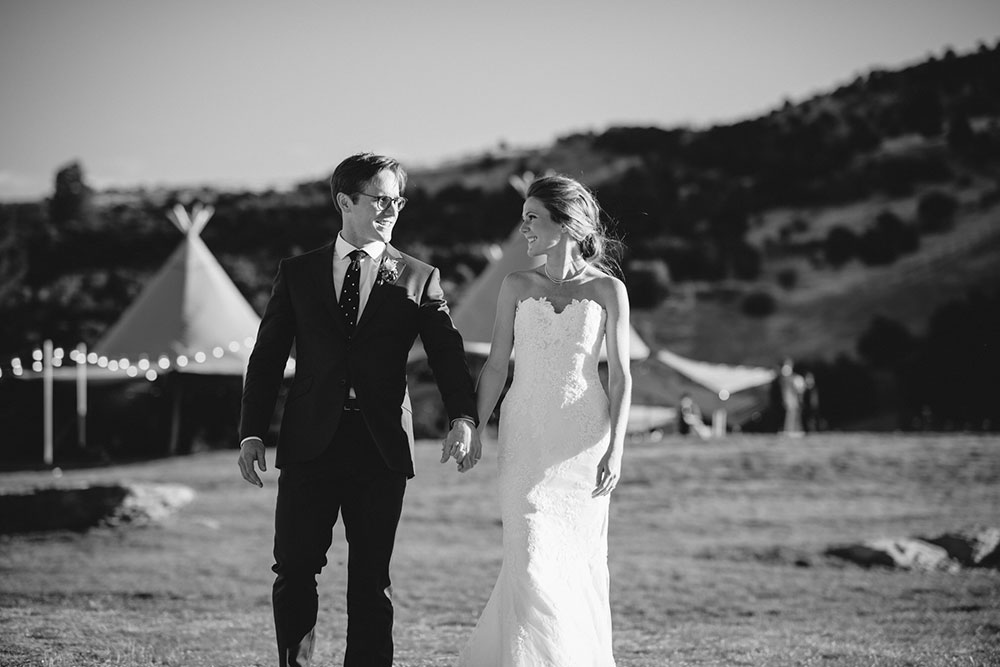 Sabine & Edward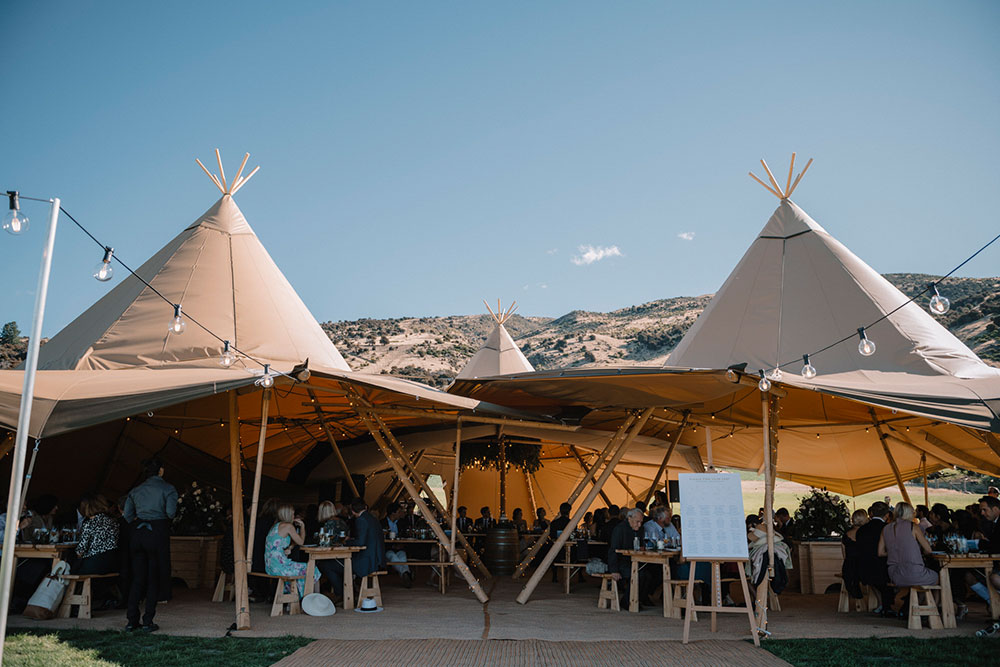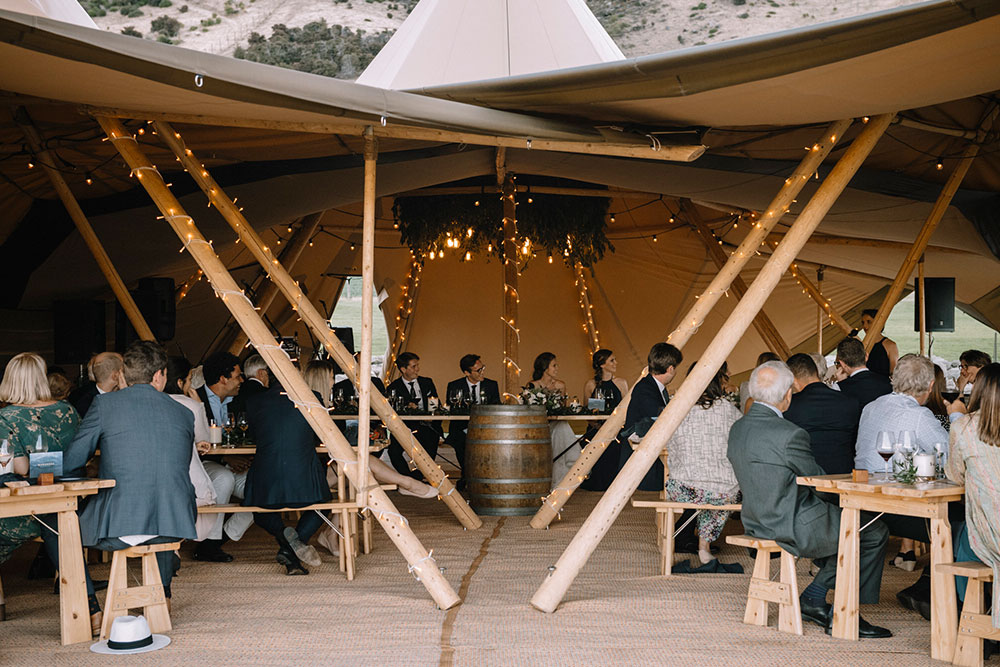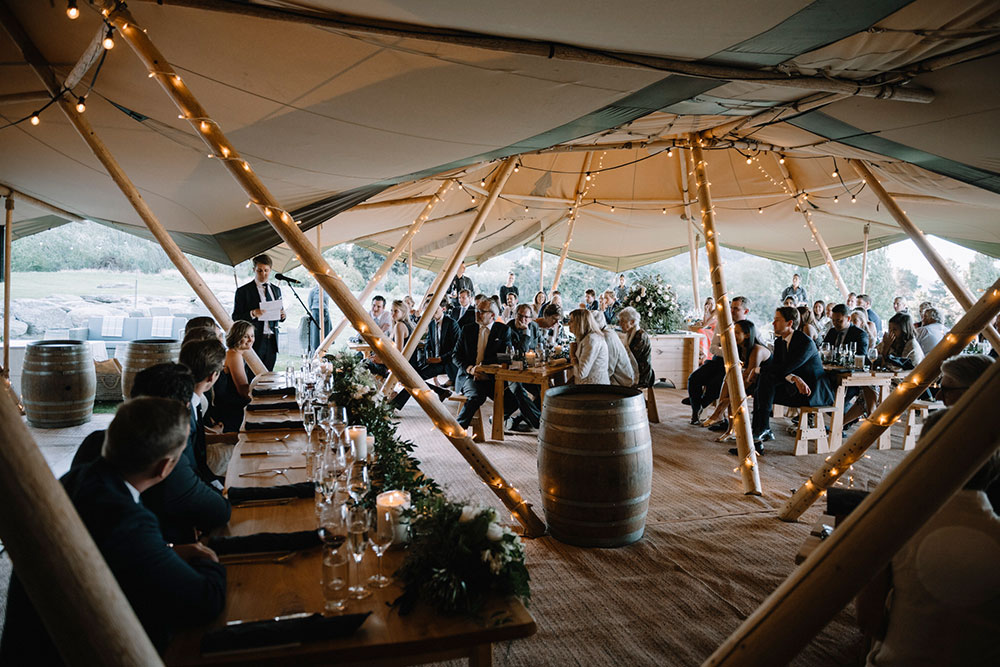 Head table, simply perfect with just a touch of greenery.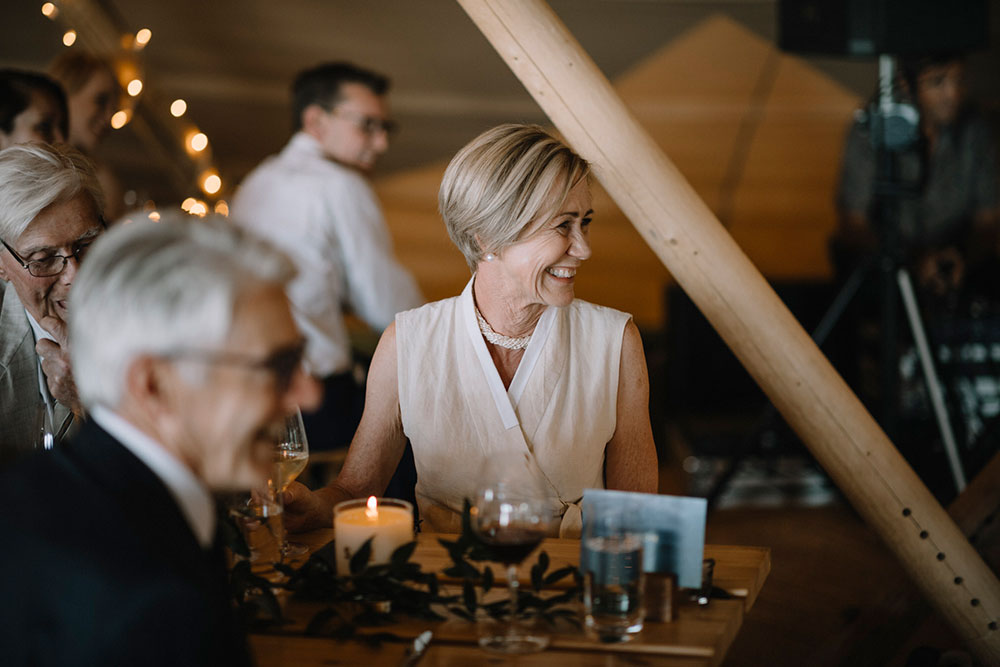 Mother of the Groom, the maestro.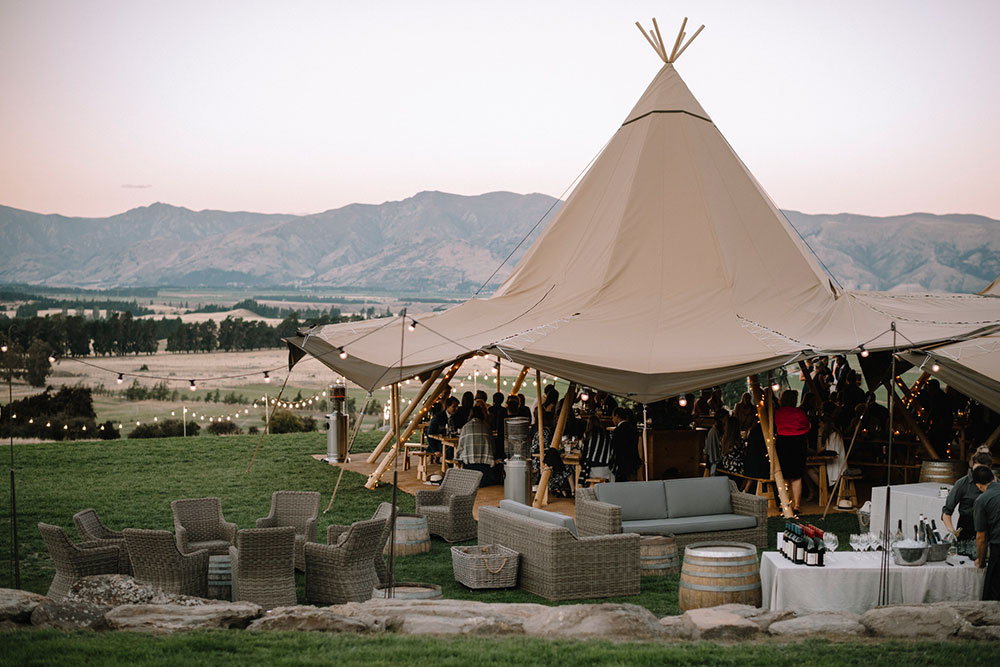 Perfect views from the outside lounge and bar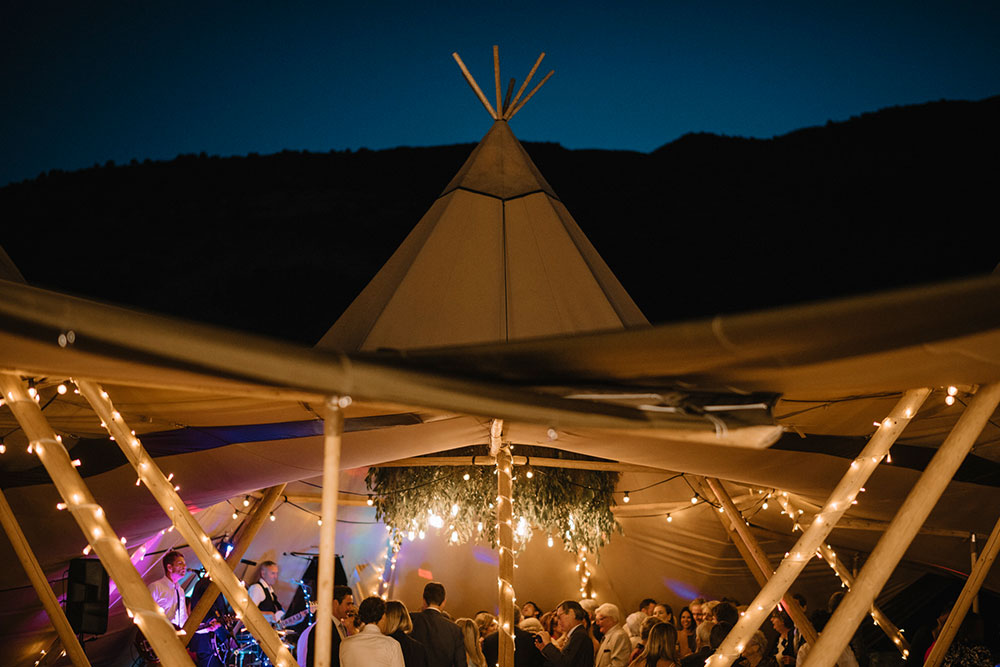 Time to party, tipi style!