Make your wedding venue extra special with our tipi hire
Your wedding day is going to be a special event no matter what you do, but there's something about hiring a tipi for your wedding from Gather & Gold that transforms an outdoor wedding venue and creates an exciting atmosphere for fun to unfold. We know, we tied the knot under a Nordic tipi many moons ago and had the best damn day. Now we want to spread the love and help couples just like you make your I do's spectacular.
Since our own wedding, we've gone on the journey with hundreds of couples, organising everything from formal venue events with seated dinner to the wed-fest style that's less chit chat and more get down. Whatever your vision, we can provide you with custom floor plans, in-depth knowledge of how to make it a stress free, seamless event and collaborate with you throughout the entire process from plans, wedding venue workings through to tipi set up.
Think of Gather & Gold as your wedding wingmen and women, your Nordic tipi guides and the key to making your big day one to remember in Queenstown, Wanaka and beyond.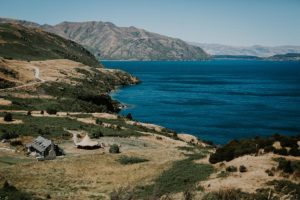 Enter, 'The Good Folks' Guide to a Queenstown Wānaka Wedding'. From locals with all the tea, for young lovers just like yourself. Grab a cold one, and dig on in.
Full Story
Start crafting your
tipi extravaganza

Gather & Gold provided the tipis to our Dublin Bay wedding in February 2020. From our initial contact to our wedding day they were fantastic! When I drove up to the wedding site to see the beauty of these tipis against the stunning landscape of Wanaka I was lost for words! We have had so many amazing comments from our guests who couldn't get over how cool and beautiful the tipis were! We cannot recommend Gather & Gold enough! Every staff member was so helpful and I feel we have made friends for life with this team! Thank you again for playing such a huge part in our perfect day and making it all so easy! You truly are the best! Thank you again from the bottom of our hearts.