Today we spent the afternoon playing with how we could use some of our smaller tipi poles. The idea was to create an interesting ceremony piece including some of our items for hire. The Naked Mini Tipi Arbor makes a stunning space, well see for yourself. Our Friend and local pro behind the camera Jodie Rainsford popped round to take a few shots.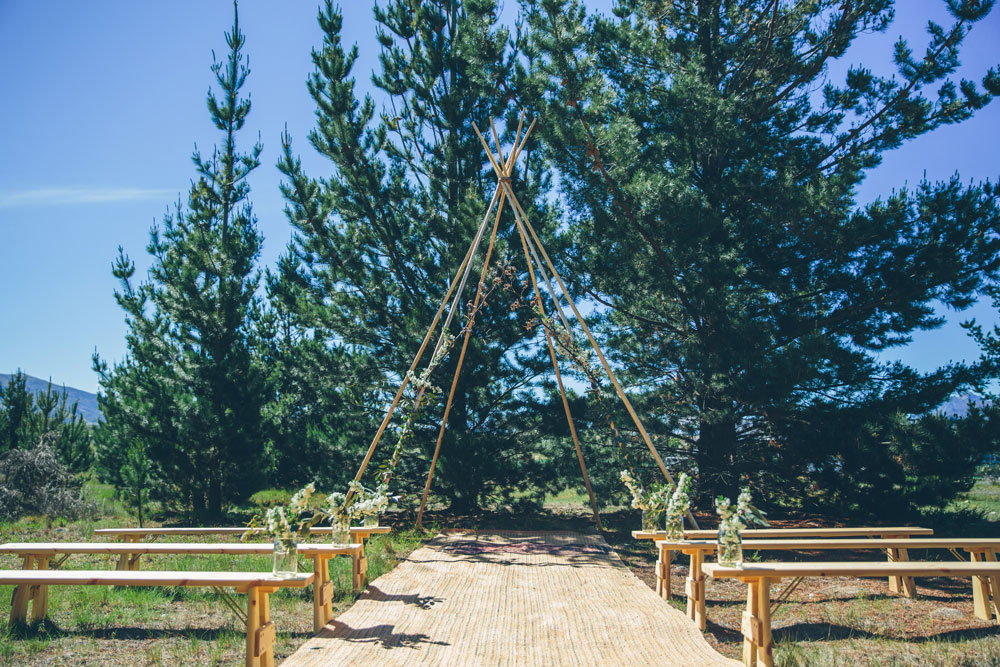 Featured in the shot today are our gorgeous pine bench seats, they have wide feet so they don't tip or wobble even outside on rough ground. We added a roll of our fab matting and some large Agee jars with local flowering blooms and gum tree foliage. The mini naked tipi arbor itself is made from our secondary poles and dressed in a little foliage and flax fronds. To finish of the piece we added a 'Kilim' rug to add a contrasting space under the tipi arbor.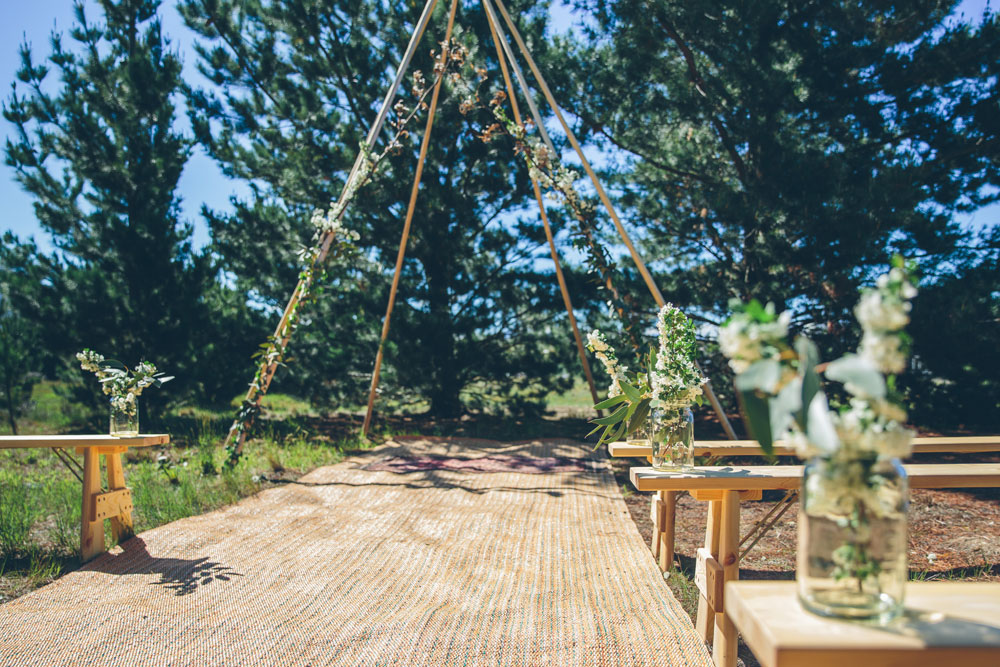 A perfect alternative arbor for a remote tipi wedding or backyard tipi wedding ceremony, all it needs is the bride and groom. Drop us a line with some ideas for your next event.