The wedding bells are ringing, the glitz is on the finger, and the Pinterest board is an ever increasing plethora of flowers, dresses, elaborate grazing tables and of course, dreamy Nordic wedding tipis. We don't blame you. Your wedding day is one of the biggest and brightest moments of your life, and it should be enjoyed, obsessed over, and brought together exactly as you've always dreamed. Unfortunately for happy couples everywhere, it can also mean a ridiculous amount of work, planning, and sweating the small stuff.
When it comes time to leave the Pinterest board and start bringing those ideas to life, things can inch close to hectic real quick. Which florist should you choose? Will they incorporate the colour palette you've planned the day around? How do you pick a wedding caterer? How many tipis do you need? Will your great uncle make you regret having an open bar? The questions are endless, and the work seems to be too.
Lucky for you, planning your big day isn't all doom and gloom. Yes, there might be a bit of work involved, but if you do it right, not all that work is going to fall on your own shoulders. It's called delegating, baby, and we're here to help. Well, sort of. We might not be able to keep your weird relatives in line, but we can definitely point you in the direction of some of our favourite wedding vendors in Wānaka and Queenstown.
Let's tuck in.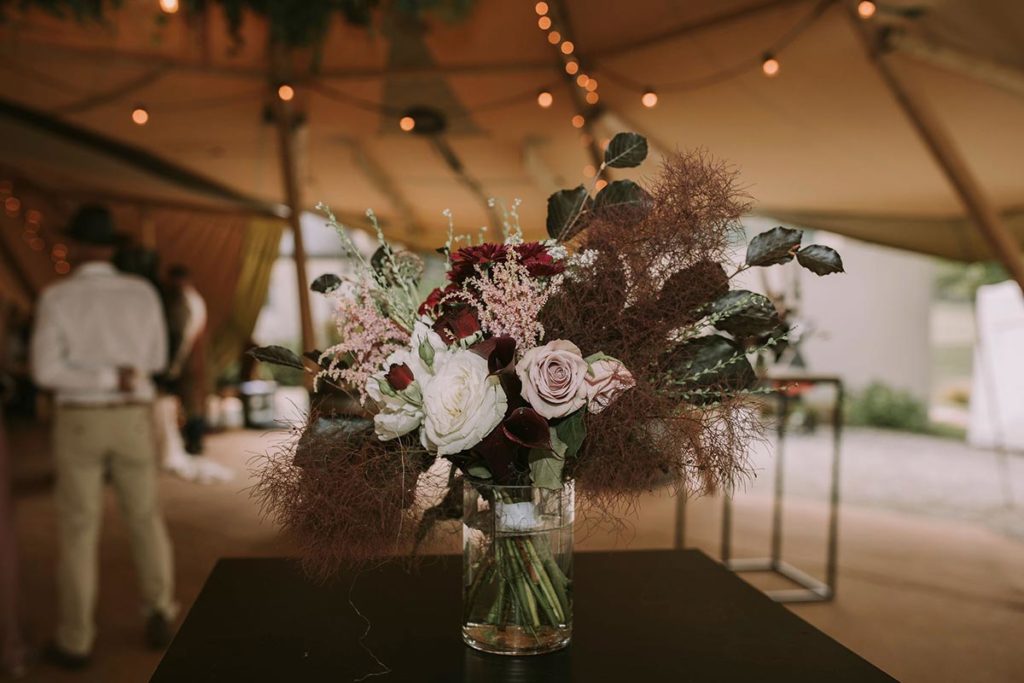 Flowers
What's a wedding without the bouquet? Regardless of whether you're a minimalist or the go-bright-or-go-home type, your wedding flowers will influence the overall aesthetic of your day. Whether it's the blooms walking you down the aisle, the petals thrown over you as you head back with your new husband or wife, or the stunning arrangements filling the tipi as you boogie till you drop – your wedding flowers will undoubtedly brighten up the whole day.
So, if you're looking for wedding flowers in Wanaka or Queenstown, here are our top three wedding florist recommendations:
The Green Room
Based in Wānaka, The Green Room Flower Co. creates stunning bouquets that are fun, colourful, and adventurous. Rachel (the wizard behind it all) has been in the game a long time and knows more than a thing or two about us, our tipis, and our clients. Her flowers have lit up many a Gather & Gold tipi, and we'd trust 'em right down to the last stem. Get your wedding flowers in Wānaka here, get your wedding flowers in Wānaka here!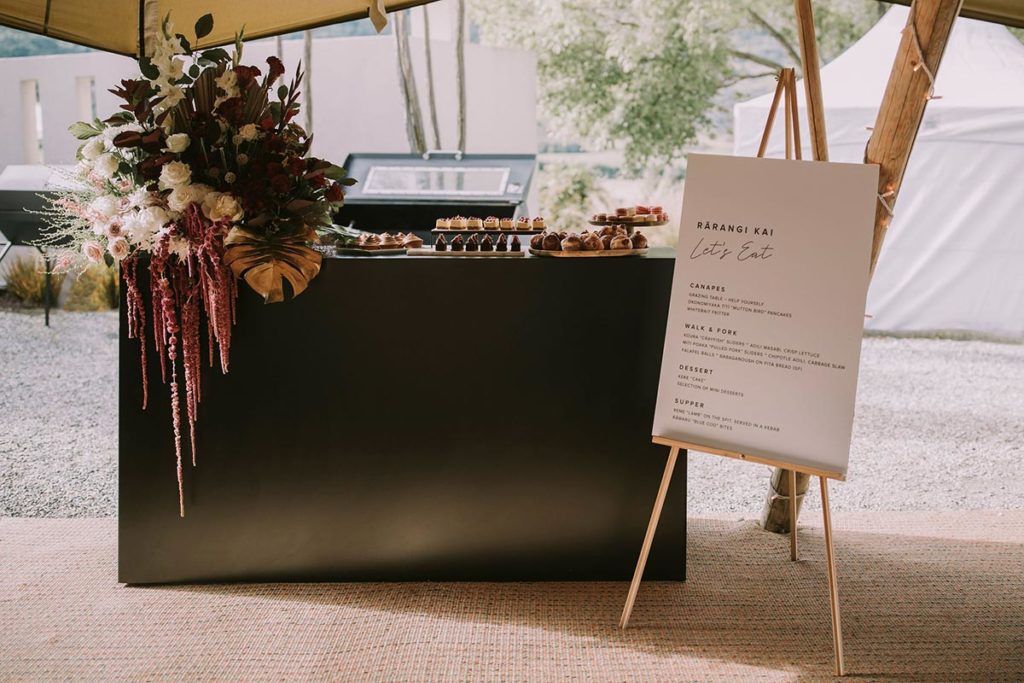 Little Botanica
Amy from Little Botanica is a creative goddess. Always bold, contemporary, and flirting with something new and creative, Little Botanica's wedding flower arrangements are a staple. Amy is an industry pro, and can create florals for corporates and weddings alike – a wedding florist in Wanaka and Queenstown guaranteed to make you smile. Check out some of the beautiful work she's done with our tipis right here.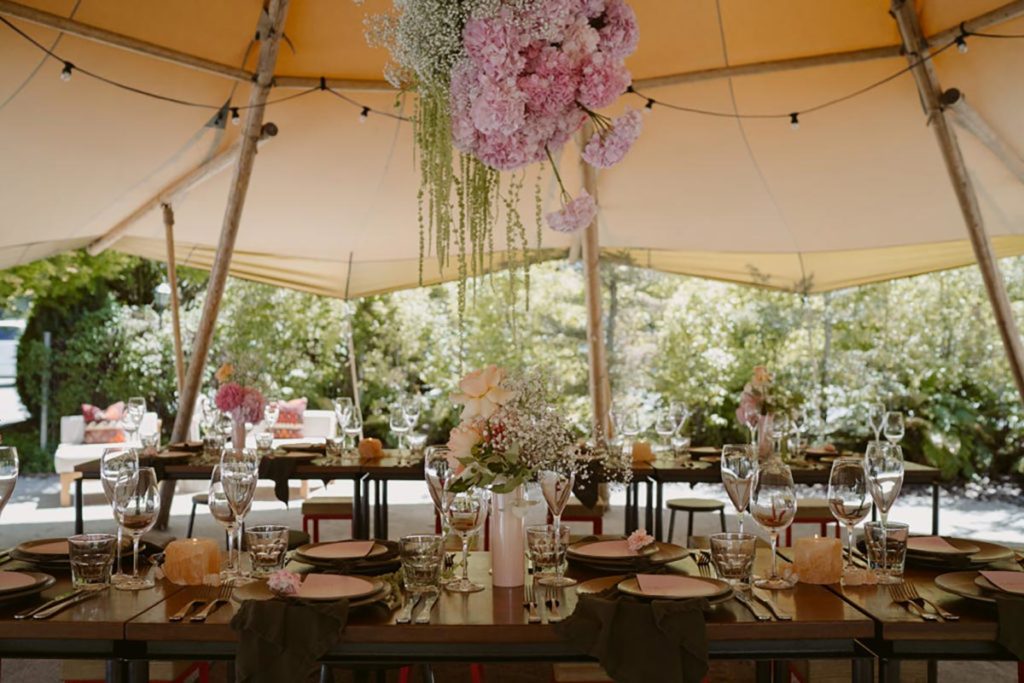 Bespoke Weddings and Events
Kyla is the woman behind the works of art at Bespoke Weddings and Events, and we'll be throwing flowers on her shrine all night long. Kyla's flower arrangements always push the boundaries in the best way: think disco ball clusters with floral bunches. I'll say no more. Bespoke created the wedding flowers for this tipi wedding by the shores of Moke Lake in Queenstown, and it was absolutely unmissable.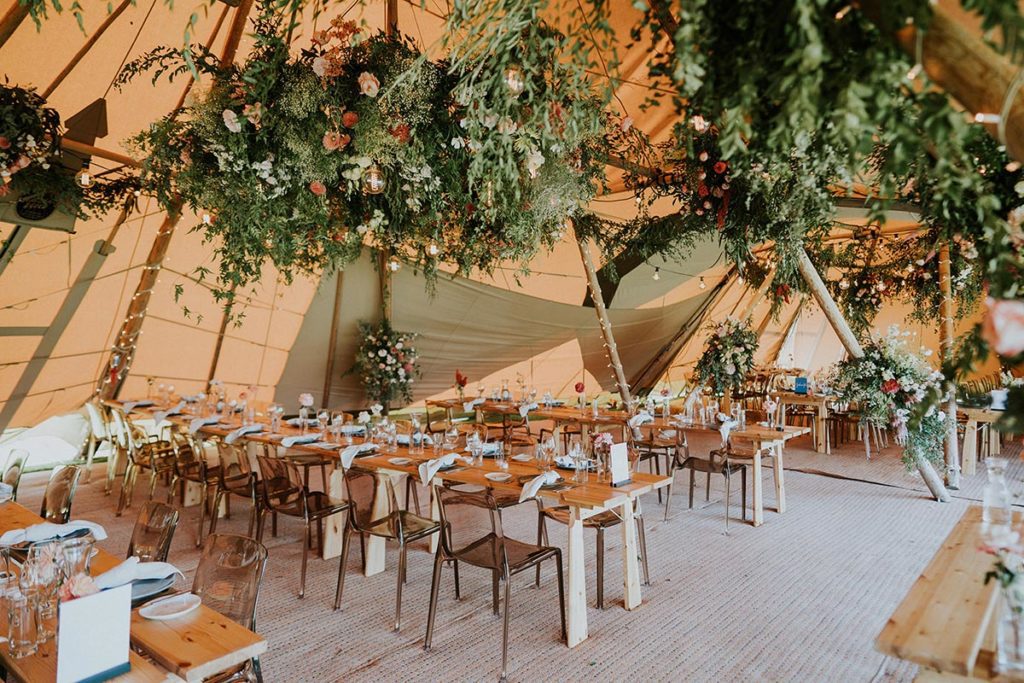 Other honourable mentions:
Okay, so we've got way more than three favourites. A few of our other favourites include The Vase and The Flower Room in Queenstown, as well as The Workroom in Wānaka. Dreamy.
Caterers
Wine 'em, dine 'em, and you're bound to satisfy 'em. As much as none of us like to (openly) admit it, a good feed is one of the best parts about attending a wedding, no doubt about it. Whether it's a good ol' food truck, a walk and fork shindig, or a more formal sit down meal with a roast lamb you'd write home about, nothing gets the people rushing to their seats like the dinner time announcement.
Naturally then, when you're planning your big day, the food is a big one to make sure you get right. Right from the start, it's important to get the nitty gritty's out of the way. First, sort your budget. Then, figure out what style of food you want – are you more of a steak and chips type, or bao buns with steamed pak choi and nine dipping sauces?
Finally, you get to the best part. Taste-testing. Whatever your style, now's your chance to trial twelve different caterers, sampling their delicious morsels all in the name of wedding prep. So without further ado, here are the top three wedding caterers in Wānaka and Queenstown.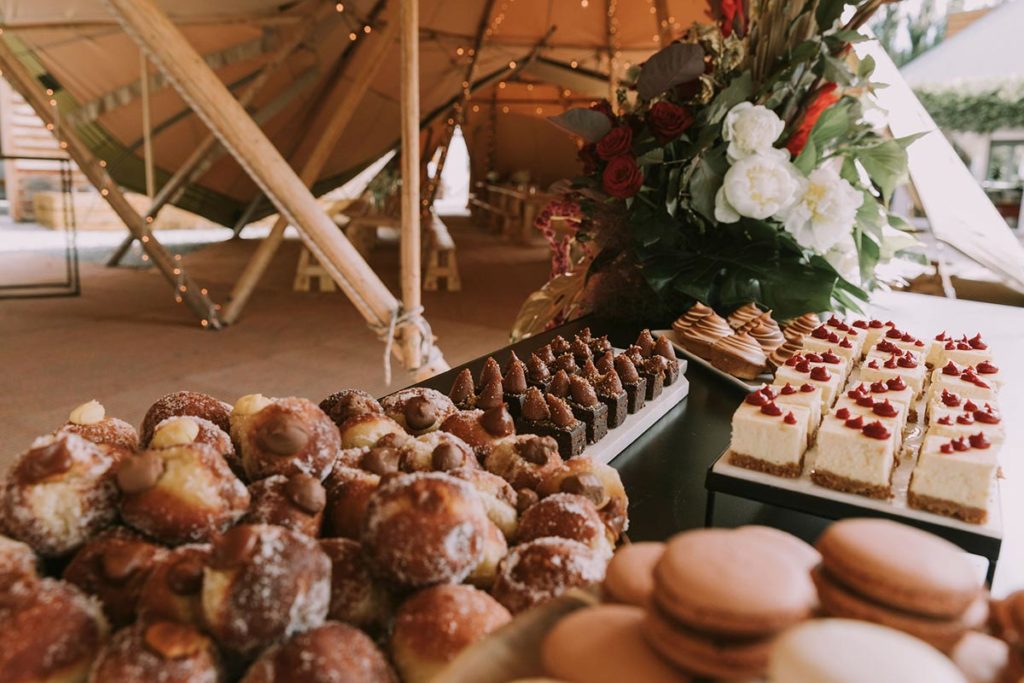 Morsel
Stylish, delish, and down right fantastische, Morsel Honest Food Co. will blow your mind and serenade your taste buds with honest ingredients and a focus on quality. A little bit trendy and a whole lot hipster, Morsel brings delicious food no matter the style. Street food? You got it. Fancy schmancy sit down meal? All over it. All of that, plus delivery to Queenstown? Anything for you, dear.
Artisan
Sharpen your bowties and bring out the fancy champagne, because Artisan Catering is classiness personified. Whether elegant canapés or a three course seated meal, Artisan is the go to for all top-end events. Professional, experienced, and darn delicious, think a juicy steak cooked to perfection in the middle of a field out the back of who knows where. Doesn't matter. They use magic to cook their food anyway.
Oh, and did we mention they also run Akarua Wines & Kitchen by Artisan, your new favourite restaurant in Queenstown? Mhm. Reservations for 6pm?
The Platter Share
Sharing Platters more your vibe? We hear you, and we raise you The Platter Share. With incredible sharing platters and full and friendly service, The Platter Share is making all your foodie dreams come true. If you're one to try a little bit of everything, this has got to be your go to. Feast your eyes and your tum.
Other honourable mentions:
Surprise, there's no way we could narrow it down to just three wedding caterers, either. Here's a few of our other top wedding caterers in Wanaka, Queenstown, and beyond:
You'll thank us later.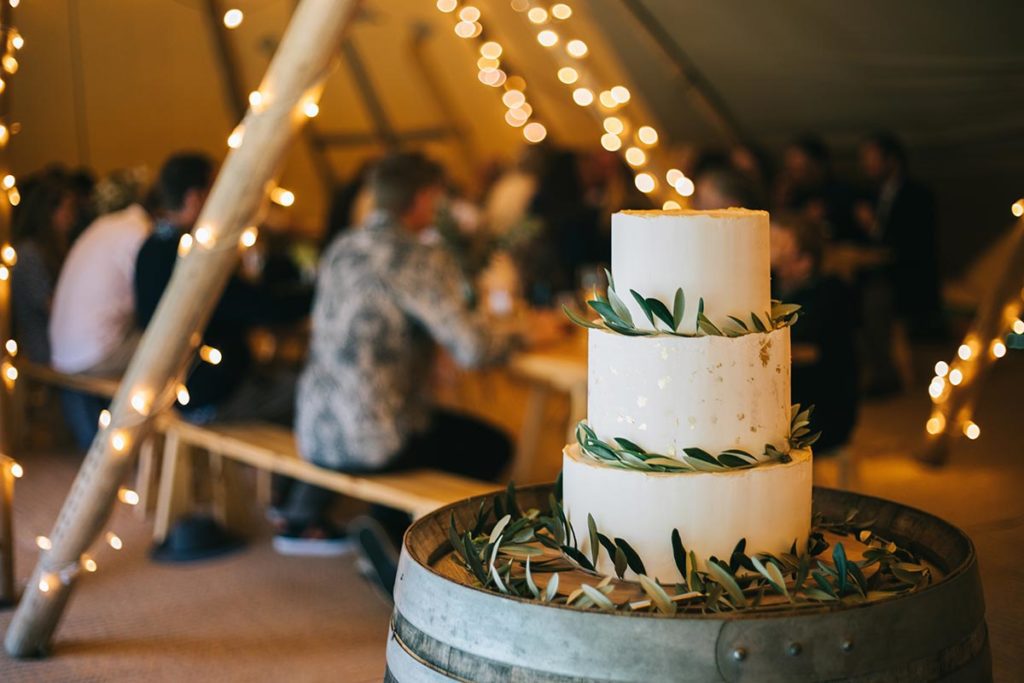 Wedding Planners
Finally, we've got the fairy godmothers of the wedding world: the wedding planners. No one else will bring your entire day together quite like it. Whether you're planning a tipi wedding reception or a more laid back affair, knowing where to start with wedding planning can feel like sitting at the bottom of a small mountain. Made of sand. Two steps up, twelve steps back.
Luckily, the wedding planning process can be a breeze with the right team behind you. And nothing says dream team like our top three wedding planners in Wanaka and Queenstown.
Alexandra Kate Creative
In all our many years of experience, we may have worked with Alexandra Kate Creative more than anyone else. We know we're not meant to give extra points to wedding planners that love our tipis as much as we do – but oh look, here we are. Alex knows the tipis like no one else, so if you're after a tipi wedding hire, Alex is your girl.
Professional and creative, you could trust Alex with your Porsche, your newborn, and your wedding. All at once. Plus, with a creative flair and an eye for aesthetics, Alex's incredible team are guaranteed to style your tipis to perfection. Creative, easy to deal with, and just a damn good human, Alex will make sure your day runs as smoothly as possible.
One Fine Day
Glamorous, perfectionists, and ridiculously flawless, One Fine Day are guaranteed to craft a creative, modern, exceptional event at a whole new level. From meeting you fresh off the plane to booking massages for the girls and all the bits in between, One Fine Day will tick boxes you didn't even know you had.
Making sure your tipis are styled to absolute perfection is a given: but more than that, Kath and her team will go the extra mile to make your big day dreams come true. Pumpkin carriage and all. Totally luxurious, One Fine Day bring next level elegance to everything they touch.
Tregold
After someone a little bit exceptional, with a genuine good soul and an immediate-bestie vibe? Allow me to introduce Sam, from Tregold Weddings. From the get go, Sam is someone you know you can trust wholeheartedly – whether planning from months out or the month of, Sam has got your back. It's like having your best mate at the wedding, but instead of getting with the best man, she's running the entire day.
Sam also runs the Wānaka Wedding Collective, meaning she's an insider on the wedding industry scene and can give you the full who's who and who's hot in the wedding world as she guides you through the entire process. Or you know, just book her on the day for all your wedding needs. She's breezy.
Other honourable mentions:
Yup, there's more. Here's another few of our favourite wedding planners in Wānaka and Queenstown: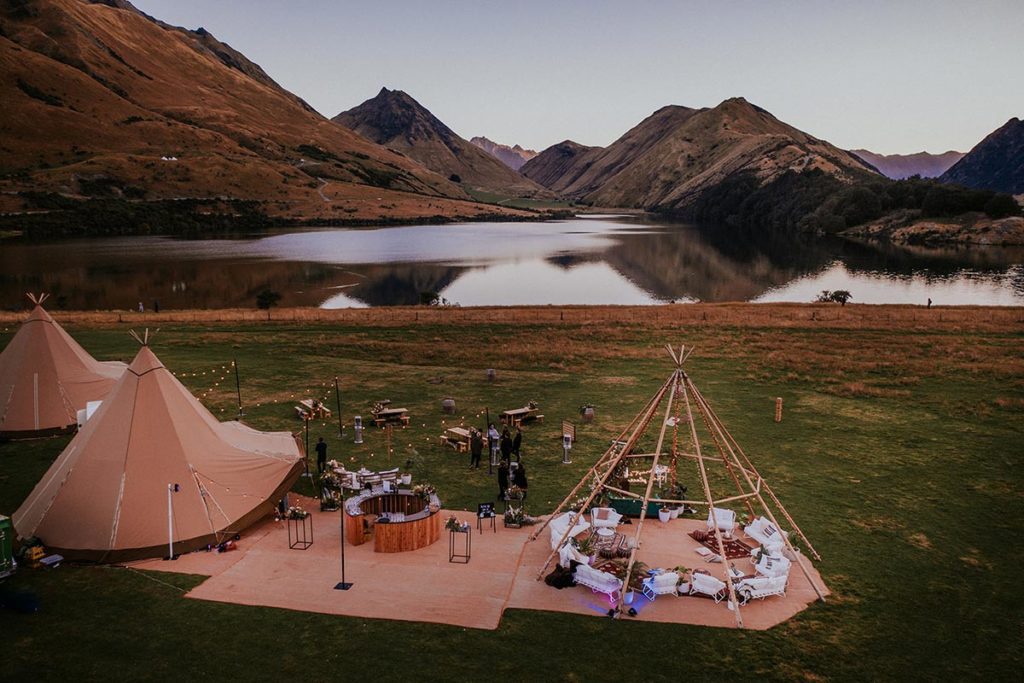 So there you have it: our cheat sheet of go-to wedding vendors in Wānaka, Queenstown, and beyond. These are just a few of our favourite humans we like to work with – but that being said, we rub elbows with a whole lot more. If you're after something a little different to bring your wedding ideas to life, don't hesitate to get in touch. We're always happy to help!